Other Images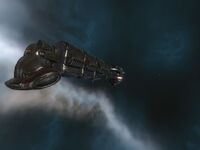 Occator Transport Ship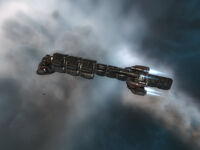 Occator Transport Ship
Deep space transports are designed with the depths of lawless space in mind. Possessing defensive capabilities far in excess of standard industrial ships, they provide great protection for whatever cargo is being transported in their massive holds. They are, however, some of the slowest ships to be found floating through space.

Special Abilities
Edit
Gallente Industrial Skill Bonus:
+5% cargo capacity per level
+5% velocity per level


Transport Ships Skill Bonus:
-5% armor repairer duration per level
+5% bonus to armor HP per level


Role Bonus:
Shields
Shield Capacity
2,531 HP
EM Resist
0 %
Explosive Resist
60 %
Kinetic Resist
85 %
Thermal Resist
60 %
Recharge Rate
1250000 ms
Armor
Armor Capacity
3,797 HP
EM Resist
60 %
Explosive Resist
10 %
Kinetic Resist
83.75 %
Thermal Resist
67.5 %
Structure
Hull Capacity
5,203 HP
EM Resist
0 %
Explosive Resist
0 %
Kinetic Resist
0 %
Thermal Resist
0 %
Cargo Capacity
5,000 m3
Mass
19,500,000.00 kg
Volume
290,000.00 m3
Capacitor
Capacitor Capacity
1156.25 Energy
Capacitor Recharge
293750 ms
Drones
Drone Bay Capacity
0 m3
Drone Bandwidth
0 Mbit/sec
Navigation
Max Velocity
90 m/sec
Targeting
Magnetometric Sensor Strength
18 points
Max Locked Targets
2
Max Targeting Range
50 km
Scan Resolution
200 mm
Signature Radius
165 m
Ad blocker interference detected!
Wikia is a free-to-use site that makes money from advertising. We have a modified experience for viewers using ad blockers

Wikia is not accessible if you've made further modifications. Remove the custom ad blocker rule(s) and the page will load as expected.